DrillGenie
DrillGenie guides Exploration Drill Rig operators to drill electronically mapped holes without the use of marker pegs-virtual pegging. Information on the hole location, depth drilled and other custom parameters are stored in Drill Genie's internal data base and then downloaded into Geologists Geotechnical databases as required. The cost benefits are tremendous with savings on wooden sakes and reduction of manual support labour such as calling out surveyor to mark holes.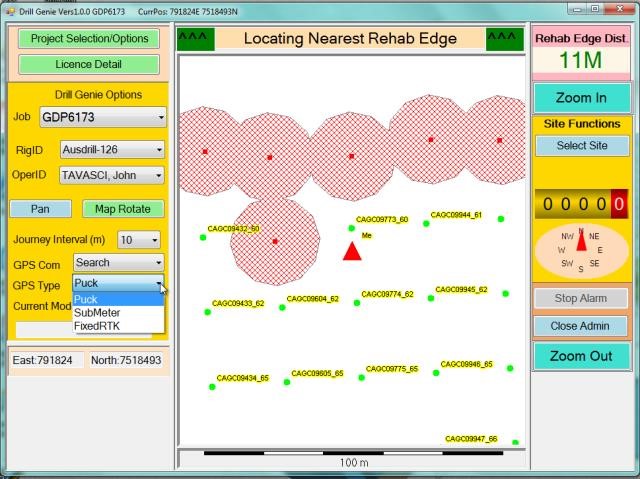 Screenshot showing the drill icon changed automatically from Machine image to triangle before automatically changing to high resolution mode within 1 metre of target. Once target is reached a new field then pops up to enter drill hole depth. Note distance to nearest buried rehab hole with alarm sounding if operator breaches 20meter geofence. Rig ID and Operator name & logon/off is included.
Press here to register interest and more details.